Financials Tips & Guidelines: Track Record, Projections, Assumptions
by Deer Isle Group
Jan 18, 2023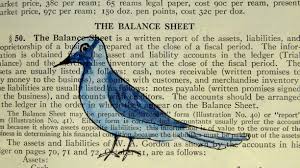 FINANCIALS:TRACK RECORD, PROJECTIONS, ASSUMPTIONS
TIPS AND GUIDELINES
SUPPORTED AND TANGIBLE INVESTOR RISK ADJUSTED RETURNS
Purpose
The goal of providing financials (track record (historical), projections, pro forma and assumptions) ("Financials") is for an investor to have a tangible numbers-based pathway to think about your investment opportunity. The investor understands that Financials are a point in time picture of the investment opportunity and its prospects so any projections are understood to be best estimate from the capital seeker about future prospects. The value of the projections (even if they turn out to be grossly inaccurate) is that they provide an investor insight into the capital seeker's thought process about providing financial (ie: numbers-based) returns to the investor.
NOTE:
Projections are not expected to be accurate (the future cannot be predicted). Assumptions are expected to be supported.
A capital seeker who has supported Financials that demonstrate the possibility for 100% returns is setting different expectations for an investor than one who has supported Financials that demonstrate 7% returns. The different expectations will create different questions and appeal to different investors.
| | | |
| --- | --- | --- |
| RETURNPROFILE | INVESTOREXPECTATION | SAMPLE INVESTORQUESTIONS |
| 100% | · High Return· High Risk | · What is market opportunity that supports high return?· Why does it exist?· What is capability of company to take advantage of it? |
| 7% | · Low Return· Low Risk | · How safe is this investment?· How is risk managed?· What steps are being used to ensure capital protection? |
Investors are comparing your opportunity to others to which they have access. Gaining access to capital is a competitive endeavor – your investment proposition will be compared with many others. Some investment opportunities will seem similar to yours and some will seem different and your projected return expectations provide a method for investors to make comparisons across different opportunities. Your ability to meet investor's goals/return requirements needs to be strong enough to stand out from the pack.
Result
Well-constructed Financials provide evidence and support to justify an attractive risk adjusted return. An investment occurs when risk adjusted returns have greater support and are more attractive than other investment opportunities.