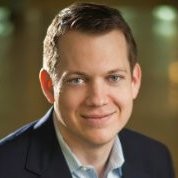 Jim Hardin is a Managing Director with Deer Isle Group. He focuses on fundraising and advisory services to independent sponsors, hybrid deal-by-deal sponsors, and small buyout fund managers. He also spends time in esoteric special situations private capital strategies and believes that his experience as a principal investor, business owner, entrepreneur, investment banker, and capital allocator across asset classes brings a well-rounded experience to capital seekers.
Jim started his career in a healthcare investment banking analyst program before joining Farallon Capital, a global multi-strategy hedge fund, where he was part of a small healthcare team executing both a long/short equity and merger arbitrage strategy. In 2009, he bought a payments-related business and also joined Global Endowment Management ("GEM"), an endowment-style, all-asset-class outsourced CIO that had spun out of Duke University's endowment. At GEM, he led private equity and venture capital under the direction of the head of private investments, while also providing support in hedge funds, credit, and special situations.
After departing GEM, he founded Veil, a premarketing capital seeker/provider tech-enabled matching platform for small private equity fund managers and independent sponsors. He then formed The Sponsor Fund, an investment entity to provide $1-5M equity for independent sponsor-led buyouts. Jim partnered with Deer Isle Group in spring 2020 and is also actively investing via The Sponsor Fund, which is complementary to advisory services.
Jim earned an AB from Harvard College.